Die Paula-Anders-Reihe
In Hildesheim's "Umgestülpter Zuckerhut", the upside-down sugar loaf, Paula Anders runs her specialty store "Bittersweet": handmade chocolate and self-roasted coffee.
Together with Paula, her childhood sweetheart Thomas, her niece Susi and her ex-husband and chief detective Volker, we experience exciting and delicious stories about the Hildesheim Cathedral, the Derneburg Glass House, the world-famous Egypt exhibition at the Roemer and Pelizaeus Museum and much more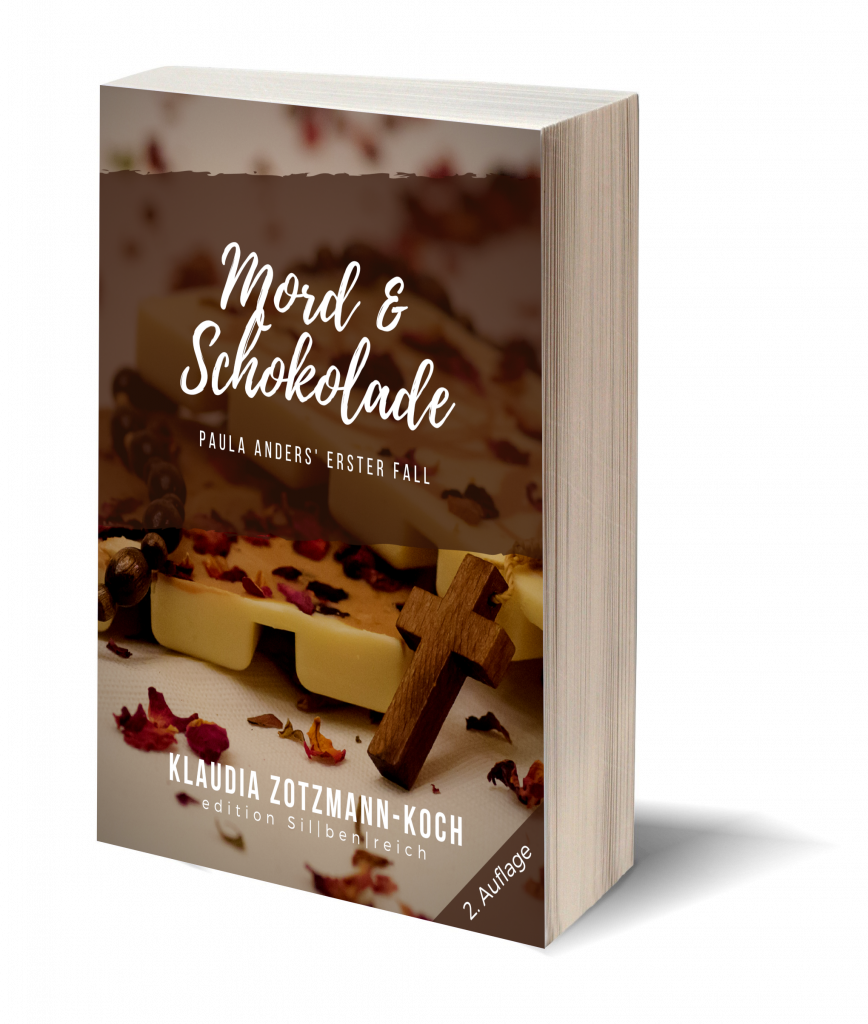 Mord & Schokolade
Paula Anders' erster Fall
Als auf den Stufen zur Krypta ein Toter mit einer mysteriösen Schokoladentafel in der Tasche gefunden wird, steckt Paula tief in Verstrickungen und Korruption, denen auch ihre Jugendliebe Thomas nicht entrinnen kann.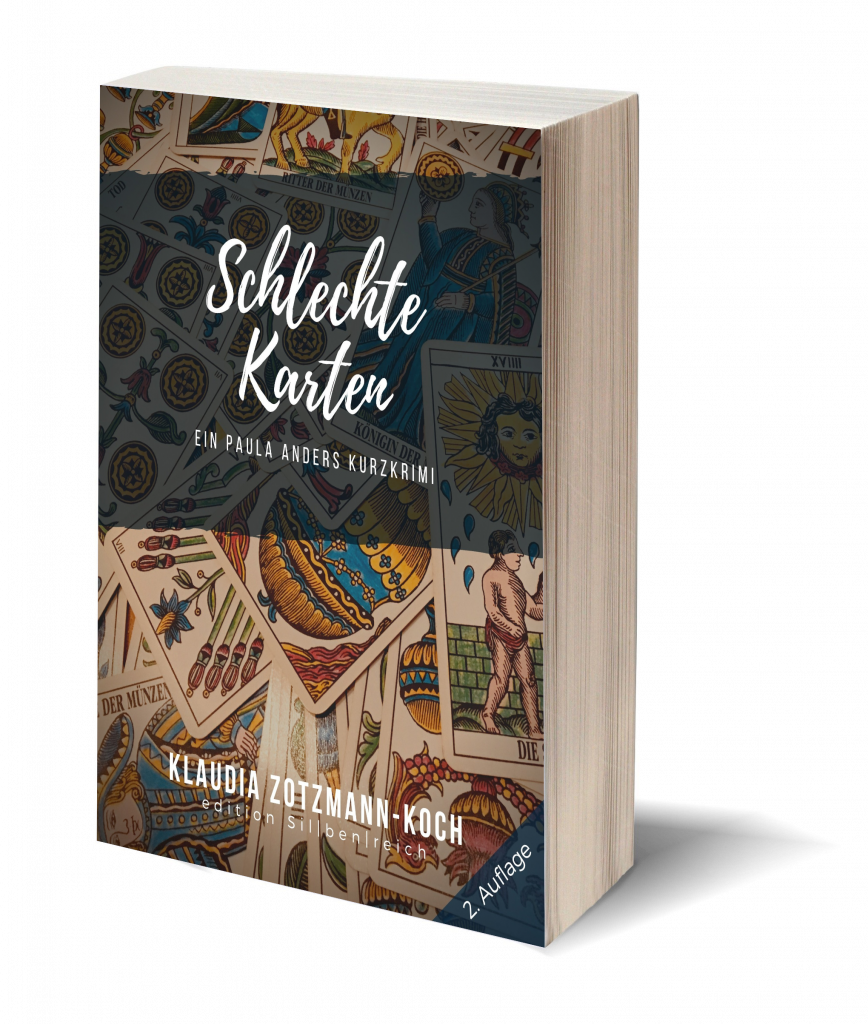 Schlechte Karten
Kurzkrimi der Paula-Anders-Reihe
Eine Tote wird in ihrem »Hexenhaus« gefunden. Ein Dolch steckt in einer Tarotkarte, sein Zwilling in der Toten. Volker sucht Rat bei seiner Exfrau Susi, die sich mit dem Kartenlegen auskennt.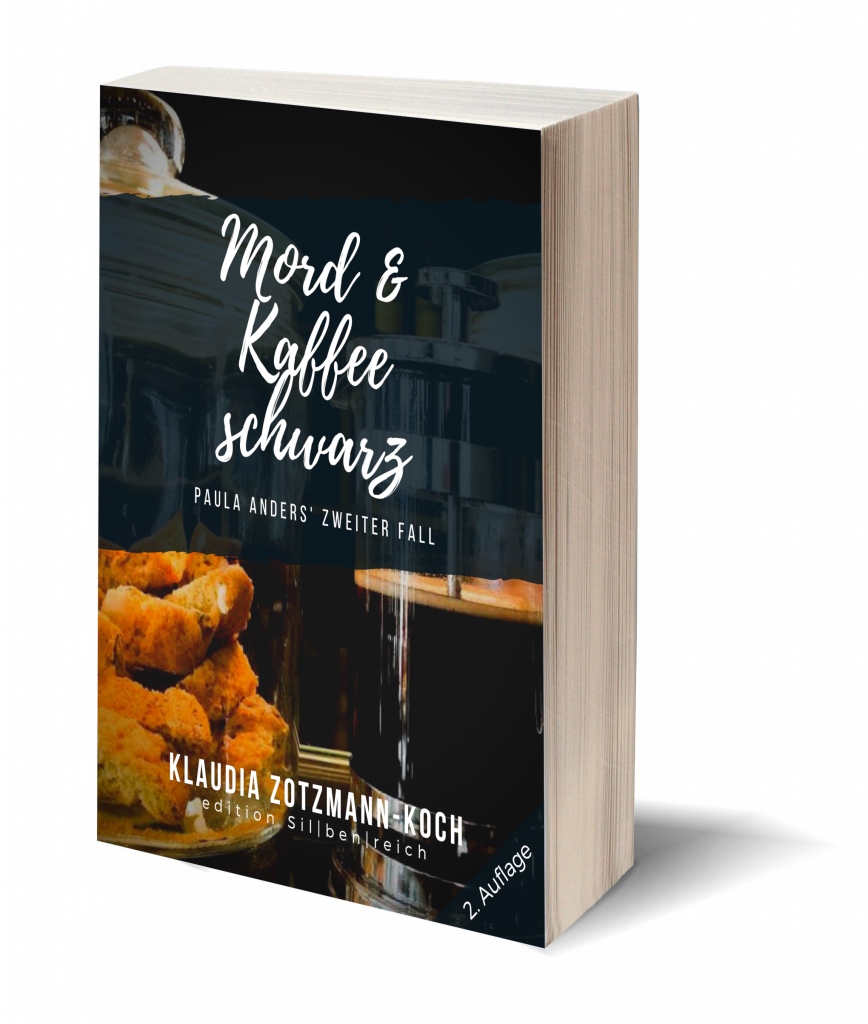 Mord & Kaffee schwarz
Paula Anders' zweiter Fall
Das Oberhaupt der Hildesheimer Künstlergilde treibt tot im Weiher. Paula gerät ins Fadenkreuz der Ermittlungen. Als Paulas Nichte Susi verschwindet, offenbart sich das ganze Ausmaß der Verbrechen.
Mord & Nougat Crisp
Paula anders' dritter Fall
Bei der Anlieferung für eine Sonderausstellung ereignen sich mysteriöse Todesfälle. Es sind tödliche Substanzen im Spiel, die ihren Weg ins beschauliche Hildesheim gefunden haben. Kriminalhauptkommissar Volker Müller gerät unter Zeitdruck, als sein Kollege damit in Berührung kommt.
Amazon Rezension zu "Mord & Schokolade"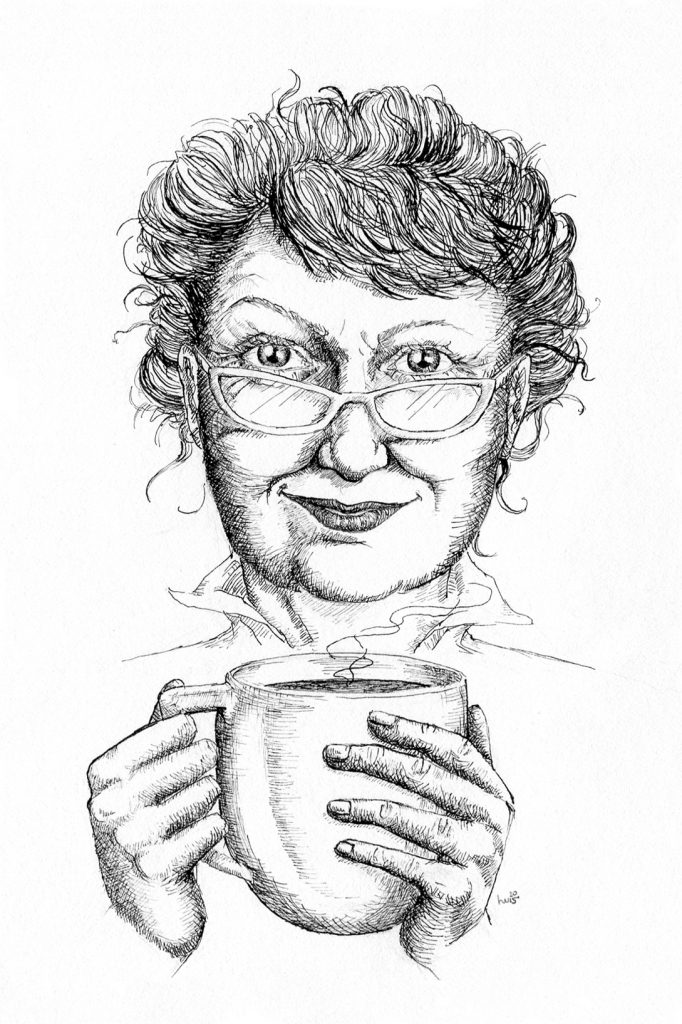 Zeichnungen der Charaktere von H. Wiltschek